Advertisements
My Love...
Allah s.w.t, Parents, Families, Friends, Purple, Cooking, Cats, SomeWan
My Old Blog
My Music
Pics
Geng Memasak
Say it all out
ShoutMix chat widget
Love Horoscope
Tuesday, June 30, 2009

Aries Love Horoscope: You may be tempted to fall back into old relationship patterns while the South Node of the Moon is in your 5th House of Love and Romance, through July 26. Additionally, sensual Venus extends her stay in your sign due to a retrograde phase on March 6–April 17. During this time, you may reignite a flame with an old lover or turn up the heat on a current relationship. Venus enters impetuous Aries on February 22, slips back into compassionate Pisces from April 11 through April 24, and then remains in your sign until June 6, increasing your chances of finding love. Your key planet, Mars, intensifies your drive for pleasure as he moves through your sign on April 22–May 31. On October 16, Mars reenergizes playful Leo and your 5th House of Love, where he remains through the end of the year.
posted by Milia Amran @ 10:26 PM


Happy 6th Anniversaries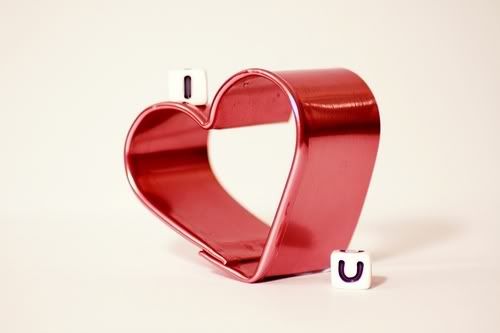 I don't know when to start
Am just thinking if forever will be enough
To express our love for each other
To show the world
How much we care and love each other…
We have just started as friends on line
Until sometimes that we can't deny
The love that is budding inside our hearts
Taking chances to grow deep inside
Reaching out everywhere
Even the deepest secret of our spirit
Forever isn't enough
To show how much I love you
The love that can go beyond
The skies up and above
Even.. life never ending story..
Forever isn't enough
For you to show how much you love me too
Feeling the love within your heart
Making the sun shine even at night
Forever isn't enough
Because we love each other so much
The love that will carry us
To the path of purity… and eternity....
posted by Milia Amran @ 10:02 PM


Gooey n Grace
Monday, June 29, 2009
posted by Milia Amran @ 11:05 PM


Apa aku buat ....Ahad 28hb

ari ni...aku off...so aku amik kesempatan....beli doyannnnnnnnnnnnn...

memang la aku antu doyan kan..kali ni projek tempoyak version 2!!...

aku beli rm50 sebakul....

aku n Eri berhempas puas mengopek..

lepas tu..3 jam kami tertungging mengisih isinya...dapat 6 balang..

dgn kepenatan itu...aku gagahi...masak mee kari utk lunch.licinnnn....ehehhehehehe
posted by Milia Amran @ 10:24 PM


Apa aku buat...Sabtu 27hb

aku keje... tapi aku letih la... aku bukan letih berkerja... tapi aku letih tak kuar umah. AHAKS!!..so lepas keje.. aku p pasar malam jalan TAR dgn adik2 aku. punyer la ramai manusia.. pada hal aku p around 9 pm tu...

bukan nyer aku membeli pun.. cume jalan2 cuci mata... nasi baik parking sng sket mlm tu ( heran gak kan..)...

balik dari pasar malam... cari tempat mkn.. last2 kami p makan nasi lemak kat City Garden.. ala.. kat kampung baru yg belakang stadium tu.... siyesly..aku rasa kualiti dia dah menurun.. nasi tak lemak... sambal tah hapa2 rasa.. belacan tidak...masam tidak..pedas tidak. manis tidak..isk... pendek citer tak sedap la.. harga tu jgn kata la.. mcm menaik je... aku amik telor puyoh (10biji) dgn sotong (tang janggut) satu...dah kena rm8!

biasa leh makan 2bungkus...ni sebungkus pun macam ku tolak2 paksa masuk tekak aku!!..

kira nya...dah tak mo p lagik la.... rejek dari list tempat mkn sedap aku!

almost terlupa...lps mkn tu kami ronda pasar kat cokit tu...hajat ati cari doyan murah2 utk projek tempoyak aku.. tapi fail la... nan ado...
posted by Milia Amran @ 10:18 PM


Menu aku 25th June
Friday, June 26, 2009
rendang nangka muda berperut babat

sambal belacan tempoyak
ok...gambar dua di atas ni...antara menu aku semalam. rendang nangka muda campur perut babat dan juga sambal tempoyak..biasa la.. judu nya..ulam petai.... ada juga sop kepala ikan... aku ada amik gambar..tapi ntah mana lak dlm lappy aku ni.. puas aku mencari. tah mana....

posted by Milia Amran @ 8:56 PM


Kenangan Ku..

ni antara gambar yg aku dpt cari... ni sumer gambar masa aku belajar dulu. rindu pada suasana di sana.. kampung halaman di sana.(hik hik hik...)...

kalu di beri peluang nak aku balik sana....

neber best... kawan2 best.. surrounding best... life best....

pergh.... rindu gilak...

if only i can turn back the clock..bring the time to a stop...how would it feel, when life was so much better....i know it's not a case of giving up... but just a case of remembering my past...

it's not just my life there that i missed.

a lot of things... but my life goes on..

life cant be too perfect....life must have its up.. and its down... and for me... down time big time!
posted by Milia Amran @ 1:25 AM


Aku...Dedulu
Thursday, June 25, 2009

ehehehhe...ntah kenapa aku tingin lak load gambar aku kecik2 dulu. korang tengok la.. betapa comel nya aku dulu.... kini pun menten comel gak!! (ayat prasan tak hengat ni...)...

tetiba jer nostalgia kembali semula... sedih. happy..lawak antarabangsa pun ada time2 ni... bila di pikir2 kan balik..gelak besar aku sekarang ni..

satu tu gambar masa aku "grad" tadika... hahahah...satu lagi tu gambar masa abah grad dari USM.. time tu memang lawak.. sbb aku leh golek2 menangis nak ikut mak masuk dewan besar.. atter aku tak leh masuk bawah umur kan. aku tak kira aku nak gak masuk tempat glamer,,, akhirnya aku di pujuk..duk bawak khemah yg panas!!!... tak glamer utk aku!! hahahahah...
posted by Milia Amran @ 6:12 PM


URGENT!!... KEHILANGAN
Wednesday, June 24, 2009



Dear frens...

minta jasa baik..kawan aku ( kawan YahooGroup) kehilangan anak dia .... dua orang.. gambar adalah seperti yg disertakan ini...

details..ada seperti di bawah...

tolong edar2 kan war2 kan.....

really appreaciate your helps.



----------------

Salam...
ni info yang betul,


Nama anak: Nadia Natasha 8 tahun dan Ahmad Zikri 10 tahun.
Nama ibu: Noor Sharmiza bt Suleiman
Nama bapa: Ahmad Fazli bin Hj Muzir
Alamat: E-1-7, Dover Park, Sri Putramas, Jalan Putramas 1, off Jalan Kuching KL.
Tel: 012-3949977 atau 013-3455661
Hilang pada 22 Jun 2009 jam 7 petang.
posted by Milia Amran @ 1:11 AM


Drake
Monday, June 22, 2009

ni aku nak kenal kan...kucing aku.. namanya Drake. di ani gengster paradise sket... pantang npk kucing jantan len...abes dia kejor.sure kompom bergado nya.. balik dgn muka calar balar je...

drake ni antu doyan gak macam aku,.. dia boleh makan doyan 2 3 ular slumber jer.. lps tu tgk dia tdo.. terkangkang...panas la tu ni aku bg dia makan doyan... menjilat2.. panjang lidahnya...
posted by Milia Amran @ 3:15 AM


Supper....

mlm td... aku kuar lagi dgn adik2 aku tu...hajat di ati nak mencari doyan lagi untuk buat tempoyak.. tapi tak ada... cuma satu gerai tu ... abg tu bagi sket... ( pergh... bau dia pening!!..kuat..sedap.. manis...)...

anyway...doyan tak dpt cari... tapi above dpt makan!!!hahahha......
posted by Milia Amran @ 3:07 AM


Cantik Tak??
idea aku untuk menghiasi meja mak di rumah klang....ada teko yg di atak pakai. aku taruk pokok daun ni..baru amik dari Umah Wan Cik aku Jeram Kole Selangor
posted by Milia Amran @ 3:02 AM


Tempoyak LAGIK!!!
Kalu korang kenal aku...korang tau aku ni memang hantu tempoyalk...dulu aku beli jer tempoyak... tapi sejak aku kena tipu dgn kualiti tempoyak...aku tak pernah beli lagi..setiap tahun..musim doyan tiba...aku jadi tokeh tempoyak di kalangan family aku.. kali ni epidos tempoyak aku bermula lagi

sabtu tengahari selepas lunch...aku dgn Eri n Su n Adam pegi ke area Rawang... beli doyan la.. sini doyan tengah musim murah menggila.... berbaloi sangat duit beli doyan di area sini! Rasa sedap. rupa cantik... murah...




ni la doyan sebakul yg aku beli

5bag besar doyan...

aku memula kan operasi mengopek doyan


isi2 yg cantik.. ku masuk kan dalam tupperware ni untuk di makan

aku memulakan tugas menyisih isi dari biji nya

ini la isi2 doyan yg telah di sisih

posted by Milia Amran @ 2:45 AM


Sabtu 20hb June











gambar2 di atas tu.masa kita orang p umah k.lang untuk sambut bday Una, anak sedara aku.. kami sampai lambat atas sebab2 yg tak dpt nak di elakkan.... kami sampai orang dah abes mknkek pun dah potong...

lepas tu kami sambung di mamak dgn Haya n Amir lak

sembang2... borak2...biasa la kan.....









nescafe ais..milo ais...

posted by Milia Amran @ 1:41 AM


What Makes A Dad?
God took the strength of a mountain,
The majesty of a tree,
The warmth of a summer sun,
The calm of a quiet sea,
The generous soul of nature,
The comforting arm of night,
The wisdom of the ages,
The power of the eagle's flight,
The joy of a morning in spring,
The faith of a mustard seed,
The patience of eternity,
The depth of a family need,

Then God combined these qualities,
And then there was nothing more to add,
He knew His masterpiece was complete,
And so, He called it - Dad
posted by Milia Amran @ 1:40 AM


Happy Father's Day
Sunday, June 21, 2009
Dad, your guiding hand on my shoulder will remain with me forever!!


The Father's Day is a day of commemoration and celebration of Dad -the special man in our life. We often forget the sacrifice of our fathers and the roles they have played in shaping our lives. Father's Day gives us the opportunity to show and express our love and care to this man, who deserves our support most.Father's Day is the most appropriate platform to make us look beyond 'our own' family and honor the man who brought us joy and happiness. Father's Day is a day to honor not only your father, but all men who have acted as a father figure in your life - whether as Stepfathers, Uncles, Grandfathers, or "Big Brothers."
The word 'Father' is often used to honor spiritual leaders, inventors and originator of an idea, product, service or person. It is so, that fathers have always been associated with guidance and protection, as the person who can be loved, respected and looked up to. Let's use the Father's Day to let these special men know what place they have in our lives and what influence they have on us. The Father's Day will be celebrated on 21st June 2009 and don't forget to make this day special day more special!
Father's Day is a time of burnt toast and breakfast in bed, family gatherings, and crayon scribbled "I Love You Dad" and, of course, that lovely new tie!
---
to me.. everyday..is my Father's Day... no matter if its raining.. let it be shining.. let it be in thunder storm.... MY DAY WILL ALWAYS BE MY DAD!!!... I LOVE U ABAH!!!
posted by Milia Amran @ 11:01 PM


My Counter
Website Hit Counter
About Me
Name: Milia Amran
Home: Klang, Selangor, Malaysia
About Me: I am what.. I am.. http://www.facebook.com/neamran
See my complete profile
Previous Post
Archives
Links
Powered by